Our target is to take our local communities to the worldwide audience. Submit your story and we will help you to build your audience. Thank you Roots News Team
---
Ash Gardner has also undergone leadership training, while Sophie Molineux recently assumed the captaincy of Victoria.
"I don't want to throw names out there … but they [CA] have been preparing for this moment for a while," Haynes said.
Asked whether it would be an easy transition for NSW captain Healy, Haynes said: "She's probably going to hate me saying this, but I think it would be. She's obviously done a little bit of an apprenticeship in state cricket.
"There's some other players as well who are currently leading teams as well in the female domestic space.
"It probably comes down to what direction they want to head in, whether they're thinking short or long term."
Haynes revealed she made the call to retire after losing excitement at the prospect of preparing for another summer.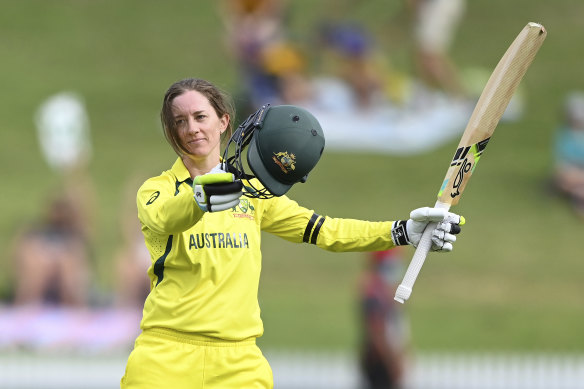 But the decision almost came far earlier, after left-hander was dropped following the 2013 Ashes loss and spent four years out of the side.
Haynes said the fact she fought her way back was one of her proudest achievements, averaging 41.25 across all formats since her return.
"I honestly thought that perhaps I was going to walk away from the game at that time," Haynes said.
"But I had a lot of people get behind me and support me through that period and give me another chance and it's changed my life."
Her retirement is the first from within the all-conquering team since Alex Blackwell's in 2018, while coach Matthew Mott also left at the end of last summer.
Australia's selectors have long set their eyes on succession planning, with Lanning (30), Healy (32) and Ellyse Perry (31) having all been part of the team for more than 12 years.
AAP