Our target is to take our local communities to the worldwide audience. Submit your story and we will help you to build your audience. Thank you Roots News Team
---
Cricket superfan Ajaz Beg calls himself the Sheikh of Pakistan. On the sleeves of his outfit, he has badges commemorating the major international trophies his country has won, starting with the 1992 World Cup. There is one spot left.
"This empty space here on my cuff is for this game," Beg said, pointing to the spare spot at the base of his left sleeve. "I've got full faith we will win and I'll be sticking a new badge tomorrow."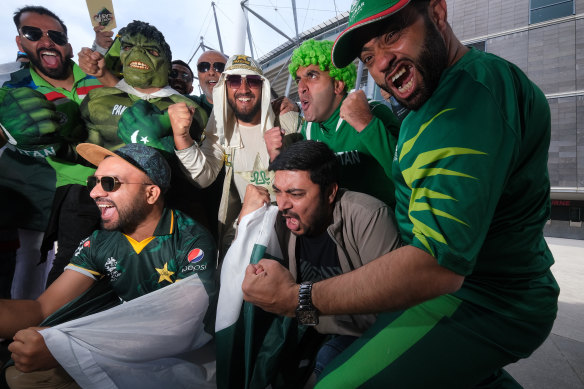 Beg is among thousands of diehard supporters who have travelled from overseas for the T20 World Cup, which, weather permitting, reaches its climax at the MCG on Sunday. They have provided the colour, noise and passion in an event where support for the home nation has been underwhelming.
Rarely has the People's Ground, as the MCG is affectionately known, hosted a crowd that heaved and rocked with every delivery, as it did in India's thrilling last-ball win over Pakistan last month.
Sadly for many cricket fans here and abroad, there will be no sequel to that memorable night in the final, but with some 87,000 tickets sold there should still be a bumper crowd to see England and Pakistan square off.
Loading
The weather outlook is bleak, with showers and a possible storm forecast, but there is optimism the rain will have cleared for the 7pm start. If play is washed out on Sunday and the reserve day Monday, both teams will be declared joint winners.
The final is a rematch of the 1992 World Cup decider, in which Pakistan captain-turned-prime-minister Imran Khan led his team of "cornered tigers", as he described them, from near oblivion to the pinnacle of the international game.
Beg, studying at college in the UK at the time, remembers jumping for joy watching the game on TV. Not even the playful threat from his teacher could dull his spirit.