Our target is to take our local communities to the worldwide audience. Submit your story and we will help you to build your audience. Thank you Roots News Team
---
"We are circling a few properties in the Southern Highlands but we're very particular about what we'll buy and haven't found what we want yet," said Lane, the grandson of Oroton founder Boyd Lane.
Buying up the neighbours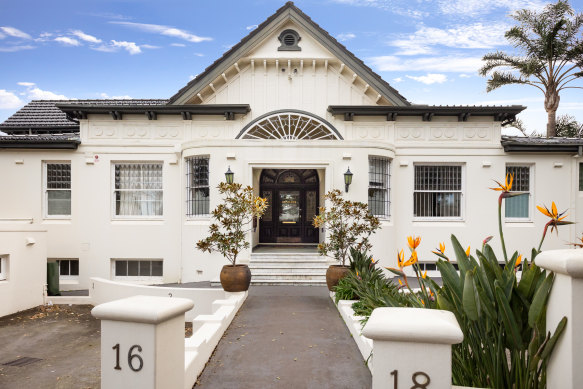 In this week's instalment from the annals of Rich People Buying Their Neighbours' Homes, "Mr Sydney FC" Scott Barlow and his wife Alina have bought an apartment next door to their Point Piper trophy home, Akuna.
The purchase comes six months after the Sky Blues chairman purchased the waterfront residence next door for $45 million, and the neighbouring apartment is expected to not only offer the couple accommodation for their family but also gives them some oversight over the strata building on their doorstep.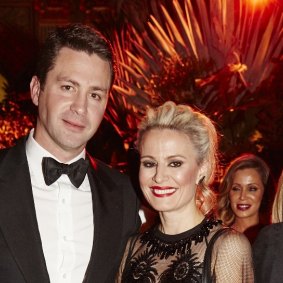 Records show the Barlows paid $1.32 million for the one-bedder of Jo Lenart, a co-founder of luxury holiday outfit Rtreet, after a marketing campaign by Richardson & Wrench's Jason Boon.
Still with the Point Piper apartment market, Nikki Abrahams has listed her whole-floor apartment on the Wolseley Road waterfront with a $17 million to $18 million guide through Laing+Simmons Double Bay's D'Leanne Lewis.
Abrahams, widow of racing identity and Prunier's restaurateur Lionel Abrahams, has owned the three-bedder for 20 years, having purchased it for $4.9 million from restaurateur David Kunde.
It is one of three in the architect Sorin Dascalu-designed triplex next to "Aussie John" Symond's palatial digs.
Doubling up in Double Bay
Harris Farm co-chief executive Tristan Harris has had a rethink on the beachfront apartments he bought in Double Bay a year ago for $6.6 million, listing them for sale this week.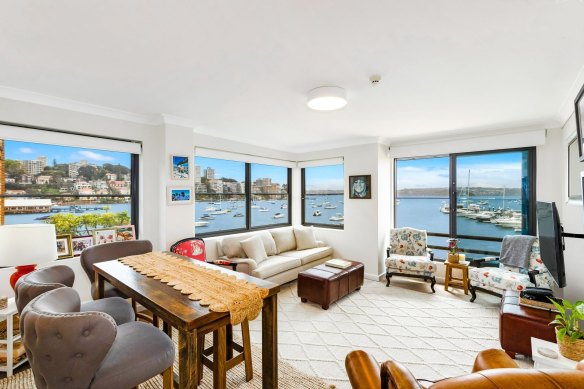 The adjoining top-floor apartments atop an art deco block of 12 have a $7 million guide through JT Allen's Joshua Allen that no doubt hopes to recoup the purchase price and stamp duty.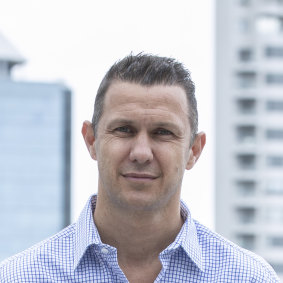 Harris's selling plans come just a few months after adjoining ground-floor apartments on the beachfront were sold for $7.9 million to art collector Steve Nasteski amid plans to consolidate them as part of a total refurbishment.
A December 6 auction should clarify how the Double Bay beachfront market has moved in recent months.
Kroger's secret Bondi foray
The Bondi sub-penthouse owned by Faina Stolyar in trust for her son, bankrupt former mining executive Ian Stolyar and his wife Beth Nguyen, is to be sold by court-appointed bankruptcy trustee Andrew Scott in a bid to recoup debts owed to his creditors.
The Agency's Steven Chen, who has listed it with colleague Edward Reid, offered a guide of $8.9 million ahead of the November 30 auction.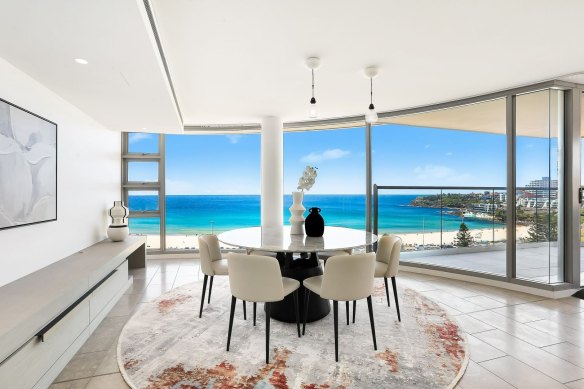 Among a handful of court orders and caveats attached to the glamorous apartment's title is one revealing it was sold last year to former star stockbroker Andrew Kroger, brother of former Victorian Liberal Party leader Michael Kroger.
Loading
Kroger is seeking the return of the remaining $500,000 deposit from his failed purchase of the apartment in July last year, as well as interests and costs.
The seventh-floor apartment last traded new in 2009 for $6.75 million, and is just one of a few of the Stolyar family's high-end properties that look set for sale.
Ian Stolyar, a former director at Maryborough Coal and member of Star City's high-rollers Sovereign Room, is also revealed as a beneficial owner of an apartment in Point Piper, according to court orders on title.
The Lady Martins Beach apartment was purchased in Faina Stolyar's name in 2020 for $10.4 million from vintage car collector Charles Goodman and his wife Barbara.