Our target is to take our local communities to the worldwide audience. Submit your story and we will help you to build your audience. Thank you Roots News Team
---
A string of interest rate rises – five between May and September, and one subsequently in October – are hitting home.
"The September quarter is really picking up the full impact of those [first five] rate hikes," she said.
That included Melbourne's more expensive suburbs, where the biggest house price falls were recorded over the quarter.
In inner Melbourne, house prices nosedived by 10.3 per cent to a median $1,345,000 and unit prices fell 6 per cent. Likewise in the inner south, house prices dropped by 6.7 per cent to $1.49 million.
Gareth Aird, head of Australian economics at the Commonwealth Bank, said house prices were unlikely to get back to pre-pandemic levels, predicting a 17 per cent peak-to-trough decline in Melbourne.
Loading
He expected price declines would moderate as interest rate hikes slow in coming months, and that prices would find their floor once rate hikes came to a halt.
"I think we'll partially unwind, but it will depend on how high the Reserve Bank takes the cash rate … you won't erase all the gains in home prices since the pandemic," Aird said.
Though prices were falling, Aird said it was not improving housing affordability.
"If you're borrowing to buy a home … it's become less affordable because the increase in interest rates has had a bigger impact on borrowing power than prices."
Jellis Craig Stonnington partner Michael Armstrong said the price falls were no surprise, given the rapid interest rate rises that have pushed up mortgage repayments.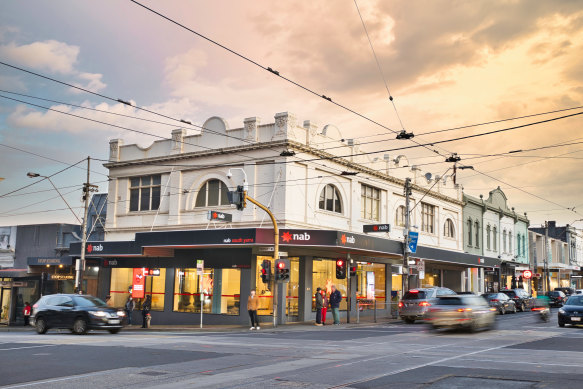 "It's been a real shock with the cost of living rising including interest rates, and what happens is you'll see buyers step back and wait," Armstrong said.
With the path of future rate rises unclear, some buyers and sellers were reluctant to enter the market.
But upgraders, who had equity behind them and would be paying less for their next house, were better able to take the next step.
Mark O'Connor and Katie Sotheran bought a larger home in West Footscray at an auction last Friday, where they had been looking since before COVID-19 hit.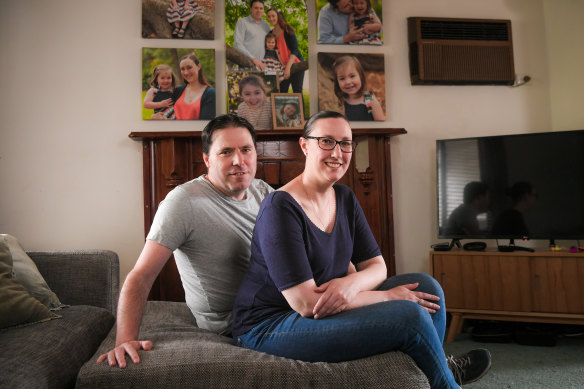 The couple in their 40s wanted a home in the local school zone for their growing family and watched as prices boomed and then began to fall.
"We paused our search about nine months ago," O'Connor said. "That's when the inner west's prices really peaked and houses were selling for 20 per cent to 25 per cent above what we paid."
The couple were ecstatic to have found a home after a long search, especially since they did not feel they were overpaying.
"We've got a decision to make on our existing property of whether to sell it or rent it out," O'Connor said. "We know that our mortgage repayments for the new house will be substantially higher – at least double – but we're lucky to be in a good financial position."
The couple's mortgage broker, Wheatley Finance's Andrew Wheatley, said while some buyers were in a good position in the falling market, others were more cautious.
"It's the fear of all of a sudden, money being very tight – with a family it's scarier because it's not just you, and you might not be able to give your kids what they need."
Some buyers are trying to time the market, and get in when prices are at their lowest, but this was incredibly difficult to predict in such uncertain times, Wheatley said.