Our target is to take our local communities to the worldwide audience. Submit your story and we will help you to build your audience. Thank you Roots News Team
---
Domain chief of research and economics Dr Nicola Powell said million-dollar house prices along the NSW coast pointed to Australians' penchant for lifestyle locations.
"What this highlights is Australians' willingness to pay a premium in prime lifestyle locations," Power said.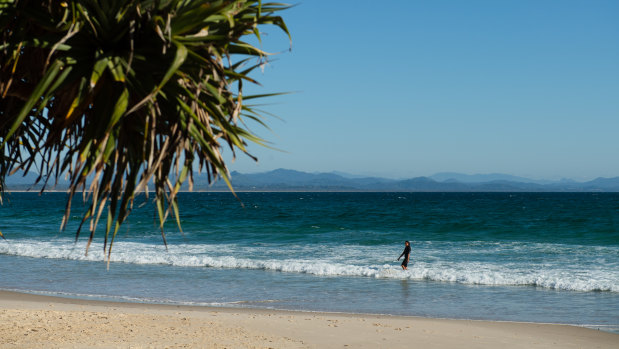 "Wollongong rocks off the back of Sydney … there is an element of commutability.
"Australians are driven by lifestyle, it was drawn out even more so during the pandemic. Ballina has always been viewed as that more affordable place to purchase than Byron."
She said interest in these markets was compounded by investor demand as they were also holiday destinations where many homes had been taken off the sales and rental market for short-term letting.
"It displaces those locals from those communities, and an element of that could be happening between Byron and Ballina," she said.
"It does displace locals from their community because they cannot compete with people who are coming from higher-priced markets.
"People moving from Sydney to Byron are wealthy individuals who are buying secondary homes."
National Shelter chief executive Emma Greenhalgh said there were clear winners and losers in the pandemic property boom.
Loading
"For people who own their properties, that are getting this increase, well, they are clear winners out of it. But for others who are renting, or those who are not so well off, they are definitely the losers," Greenhalgh said, adding that even some local sellers who were capitalising on the boom-time growth were unable to buy back in.
She said it would create long-lasting intergenerational wealth and affect people's opportunity throughout their lifetime.
"When they sell that is a significant windfall gain for their children," Greenhalgh said.
"Those who may have some capacity to buy might be able to look further afield but when you're looking in regional areas you're looking at the difference of 50 to 100 kilometres of where you want to be. Moving a suburb or a town over is highly disruptive."
Loading
Some local governments, hospitals and businesses have been unable to retain or even attract staff due to severe housing shortages.
Kiama Council mayor Neil Reilly said locals were astounded by the remarkable growth.
"But there are two sides to the coin. It makes it difficult for younger people particularly to live here," he said.
"As far as the council goes, we're developing a housing strategy to address demand. We're making all sorts of efforts to find out what our community wants, and it will include a lot of engagement meetings, particularly from the next generation."
He said council had been waiting for two years for the state government to release land near a quarry that would provide up to 40 blocks, planned to write to absentee landlords of short-term lets asking them to make homes available for long-term rental, and had detailed an urban strategy with a large residential development in the centre of town.
At the same time, Reilly said council is "very conscious" of retaining the region's character – a main reason for its popularity in the first place – such as pristine beaches and rolling green hills to the west.
"I don't think what we're doing in Kiama is restricting housing. We're changing the nature of it by making it more intense in the city, trying to release land that already has development approval in and around our quarry that has a lot of infrastructure."