Our target is to take our local communities to the worldwide audience. Submit your story and we will help you to build your audience. Thank you Roots News Team
---
Citywide, the median hold time is 9.4 years for houses and 7.9 years for apartments. That is the longest span for apartments in the past decade, while the house median peaked in 2019.
Loading
Owen said that hold times tended to fall in a rising market and lengthen in a cooling market as fewer people sold – particularly more recent purchasers, who faced a greater risk of selling at a loss.
Separate CoreLogic figures show that longer hold periods typically result in higher nominal gains. Nationally, properties that sold after being held for at least 30 years had median gains of $781,750 in the March quarter.
Social demographer Mark McCrindle, of McCrindle Research, said Sydney's tightly held suburbs were diverse in demographics, location and price. But they also had some key similarities; they were largely well established suburbs, with strong pull factors. Many were popular with families and owner occupiers, contributing to longer hold times.
"They all have pull factors that keep people there – either they have very high natural amenity or very high community amenity," McCrindle said.
"There are a lot of waterfront suburbs … or those with national parks. People stay in their house because they love the area."
Suburbs such as St Johns Park and nearby Bonnyrigg Heights had sizeable Vietnamese and Buddhist populations, who could value proximity to the temples, shops and community in the area, McCrindle said.
"The driving factor is not the home or unit, it's the area; that's what keeps them there," he said.
McCrindle suspected that the cooling property market and the rising cost of living and moving could keep people in their homes for longer, along with the fact that adult children were staying put in the family home.
Yowie Bay resident Rodney Monk was unsurprised by the suburb's top ranking.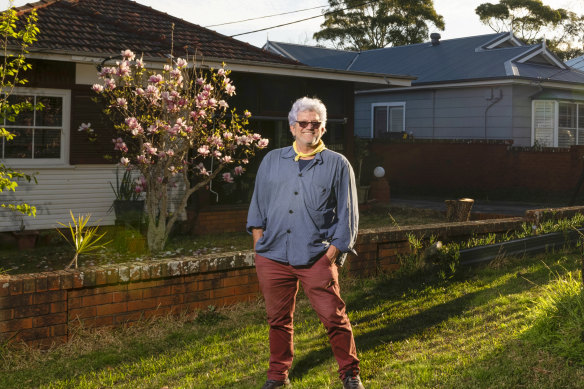 "It's such a lovely area … the landscape is beautiful, you can hear the birdsong in the trees, and you've got the waterway. You couldn't really wish for better," he said.
The 66-year-old artist and teacher, along with his brother, are selling the family home of about seven decades. He grew up in the three-bedroom house, which was built by his late father on the once-dirt road, and returned to live there in recent years.
The family loved the area, and water sports, bush walks and fishing were all common pastimes. While the suburb has changed, Monk still enjoys the walks on offer and swims at Gymea Bay Baths.
The original-condition home has drawn interest from young couples and families looking to rebuild their own forever home on the block, said selling agent Richard Lane of Gerard Partners.
Loading
"It's an opportunity to get into a property in a tightly held area, and the interest I've had is from people primarily looking to build their dream home," Lane said.
Ray White Inner West agent Angela Sadie said apartments in Abbotsford and Russell Lea were generally popular and tightly held. Units in Abbotsford could offer water views, while those in Russell Lea were limited to a couple of pockets, making them a rarer find.
Downsizers were showing increasing interest in apartments in the area, which could be contributing to longer hold times. As could the cost of upsizing to a house, which might be keeping younger home owners in apartments for longer.