Our target is to take our local communities to the worldwide audience. Submit your story and we will help you to build your audience. Thank you Roots News Team
---
"I don't think it will ever go away until they start naming and shaming people," he said.
NSW agents can list a home without a price guide, but if they use one it must be revised throughout an auction campaign if it does not match what buyers indicate they would pay.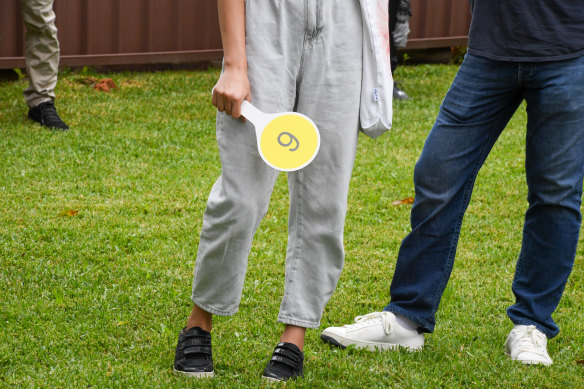 Those caught underquoting may escape with a warning, but can face penalties of $2200, enforceable undertakings that impose restrictions on agents and see them named on a register — only used against two individuals and five businesses to date — and prosecution. It is not considered underquoting when a property sells for more than an agent estimated in their agreement, or when a reserve price is above the estimate.
Earlier this year, the Victorian government announced it would review laws on property underquoting. No such commitment has been made in NSW.
A Fair Trading spokesperson said the state's existing laws offered robust protections, but noted they continued to monitor the marketplace to ensure laws were operating effectively and were fit for purpose.
RMIT lecturer in economics Dr Peyman Khezr, who did a PhD on selling mechanisms in the Australian housing market, said the incentive to underquote could be greater in a declining market, as agents tried to encourage competition between fewer buyers.
Properties that sold well above guides were not necessarily underquoted, but it was more likely in a declining market, Khezr said. He felt this was reflected in the increased ratio of fines to complaints, and added a decline in homes for sale could have contributed to fewer complaints.
Khezr acknowledged accelerated price falls could make it harder to estimate prices, but said properties should not be selling well above guides, particularly when their comparable sales were likely achieved in a stronger market.
"If you see a property going 10 to 20 per cent over the guide price it's way more likely you've been underquoted to," he said.
Loading
Buyer's agent John Soliman, principal of Shire Buyer, said underquoting was continuing as prices fell, particularly for premium homes, even though A-grade properties were still achieving good results.
"They are doing it more so in this market because even though it's an appealing property they … feel like they need to underquote to get the numbers through. To proceed at auction they have to be comfortable that they have enough bidders," he said.
Brooke Flint, director of Flint Property, who advises buyers and sellers, said unpredictable buying behaviour made it challenging to price property.
Agents were being conservative, given uncertainty about how rising interest rates, construction costs and increased living expenses would affect what buyers paid, she said. More homes were also selling within guided price ranges, or below.
Real Estate Institute of New South Wales chief executive Tim McKibbin said allegations of underquoting rose in hot markets and fell in stable and declining markets. He felt this reflected that the majority of allegations were unfounded.
Some agents did underquote, but the practice was not as prevalent as some suggested, McKibbin said, and noted some were fined for technical breaches such as using phrases like "offers above" on listings.
He added better training and education requirements for agents was key to stamping out the practice.