Our target is to take our local communities to the worldwide audience. Submit your story and we will help you to build your audience. Thank you Roots News Team
---
"A dedicated taskforce sends a strong message and will ensure those doing the wrong thing are held to account."
Loading
Since May 2021, CAV inspectors made 29 unannounced visits to metropolitan and regional real estate agents' offices to ensure they were complying with underquoting laws, Horne said.
The watchdog issued 47 infringements and 151 official warnings to eight agents for underquoting in the 2021-22 financial year.
CAV said underquoting was identified as a key concern in the recent Victorian property market review, which asked for feedback on topics related to buying a home. Horne said the government was considering the review's findings and would have more to say soon.
Submissions from the public and real estate bodies ended on April 1, but a spokesperson for Horne declined to reveal when the review was likely to be released.
Real Estate Institute of Victoria president Richard Simpson questioned the timing of the announcement, given a report from the review had not been made public.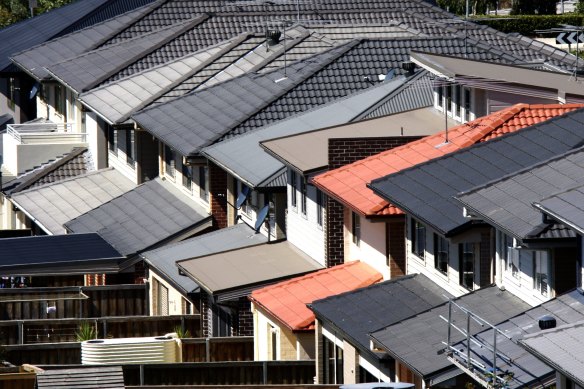 "If there's a crackdown, that's a good thing," Simpson said. "But I don't expect that it's a widespread issue, especially in a declining market, but there could be some agents flouting the rules.
"I think the majority of agents are doing the right thing."
Simpson said there were laws already in place to ensure agents priced homes accurately and updated price guides if offers were made on a property above the advertised price guide.
Current laws require agents to complete a statement of information as part of an online property listing, which informs buyers of an expected selling price and examples of similar sales in the same suburb.
Morrell and Koren director and buyers agent David Morrell was shocked by the announcement, which he believed was a waste of time and money.
"Who are these inspectors, what are they going to do and what are they going to achieve?" Morrell said. "I think it's a waste of public money – they'd be better off putting the money on the bar [for drinks]."
Morrell said he had made hundreds of complaints to CAV about underquoting for more than a decade, but no agents were punished.
"I've written letters to the minister and nothing happens," Morrell said.
Morrell called for fines for vendors who flouted the rules and underquoted properties.
"Maybe that will make the difference," he said.